Flying after TBI
Posted on
Life isn't the same following a traumatic brain injury. There are new things to consider and to plan for and new complications. Going on holiday is usually an exciting time, but for someone with TBI, it can also be stressful. It is important to note that many people with TBI are still able to go on some type of holiday, whether it is a local staycation or a more exotic holiday abroad. Read on for some tips and things to consider when flying after TBI.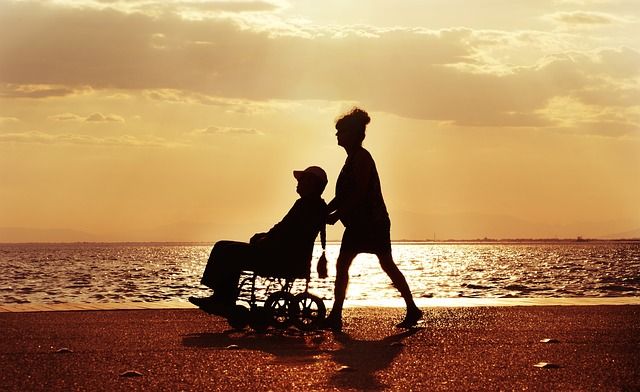 Before you travel
Before you go on holiday, be sure to:
Check with your GP or doctor that it is safe for you to travel. You may also want to check your ability to participate in certain activities that you may not normally do.
Check that your travel insurance policy covers any aids or equipment you may need to take with you.
Determine if you need any specific vaccinations before you travel.
Make your requirements for assistance and/or mobility known to your airline, travel agent or operator when you book or at least 48 hours before you are due to travel. Ask for written confirmation of any assistance arrangements made.
Your rights when flying with TBI
According European Law Air Passenger Rights, if you are disabled or have difficulty moving around, you can receive free assistance when you fly to, from and within Europe. You should be aware that sometimes, however, the assistance you get may not meet your expectations and in some cases, your requirements may not be covered by the law.
Your airline or tour operator will have safety restrictions that might affect you getting the assistance you need. For instance, they may have restrictions on carrying oxygen cylinders you may need to be aware of.
Sorting travel insurance
Many insurance companies charge large premiums for people with pre-existing medical conditions, including brain injury. Airlines only have to pay limited compensation for any equipment damaged during flights, bear this in mind when you are choosing your travel insurnace provider. Remember to shop around to find a company with a policy that is best suited for you and your unique requirements.
Is travelling with TBI safe?
Travelling with TBI can be different for each injured person. Generally speaking, having TBI is not a contraindication to air travel, however it is alwasy important to consult your GP before booking any flights and for any advice they may be able to give you to ensure safety whilst travelling with TBI.
If something goes wrong
If you do not receive the assistance you are entitled to, complain straight away to the airport or the airline. You can also make a complaint to the Civil Aviation Authority (CAA). The CAA is the complaints handler in England, Scotland and Wales for complaints from disabled air passengers and persons with reduced mobility.
How to contact the CAA:
Website: http://www.caa.co.uk
Consumer Advice Line: 020 7453 6888
(Monday to Friday 9 AM to 5 PM)
If you are deaf or hearing impaired, please contact us via typetalk.
Fax: 020 7453 6574
Email: [email protected]
Post: Passenger Advice and Complaints Team, Civil Aviation Authority, 4th Floor, CAA House, 45-59 Kingsway, London WC2B 6TE