13 Helpful and Free Apps for People with Brain Injury in the UK
Posted on
These days we rely on apps for everything from booking flights to ordering groceries and communicating with friends.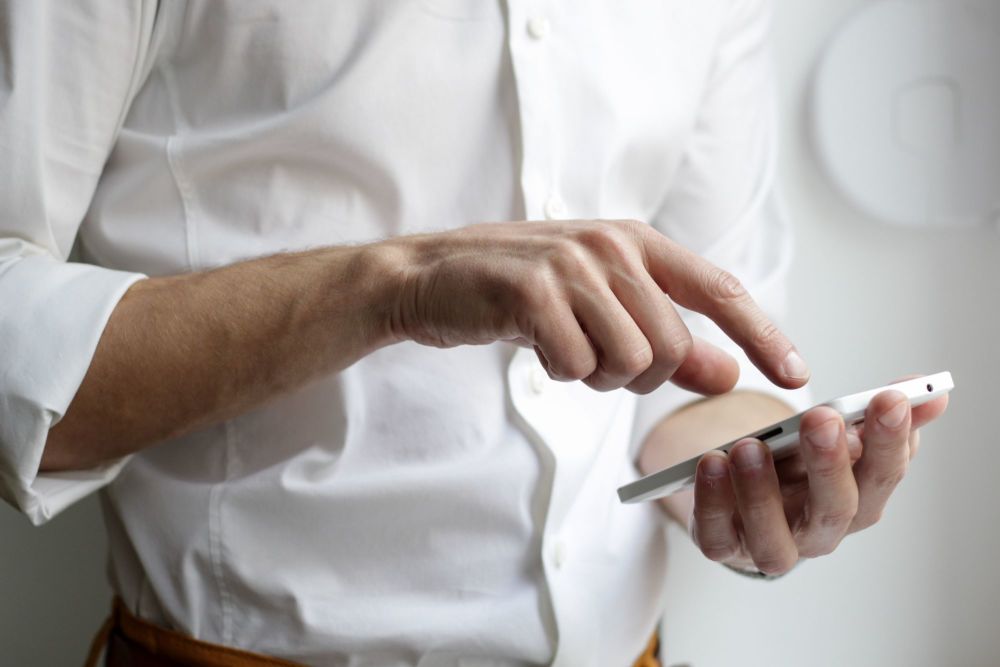 Phone apps are brilliant for keeping us organised and helping to address problems or difficulties we face. Here is a list of handpicked apps useful for people living with a brain injury in the UK. Some of the apps have been proven to be especially helpful for people with brain injury.
ABIWise
ABIWise is the only app made by people with a brain injury for people with a brain injury.
Available on iOS and Android.
AccessNow
AccessNow sharing accessibility information about places around the world. Search for specific places like a restaurant, hotel or store, or browse the map to see what is nearby with the accessibility features you require. If info isn't already on our map, you can add it yourself and contribute to our worldwide community. Filter the map by category and tags and find the access that you need now.
Available on iOS and Android.
Android Accessibility Suite
Android Accessibility Suite (formerly Google Talkback) is an accessibility feature. Its goal is to help the visually impaired navigate their devices. These features come built in with virtually every version of Androidand can be activated in the Settings menu. The app will then help the visually impaired interact with their devices. It's fairly basic, but effective. It adds things like vibration, spoken, and audible feedback.
Available on Android.
Audible
Listen to books on your mobile device at home or on the go. Perfect if you have trouble staying focused while reading or if you retain information better by listening.
Available on iOS and Android.
Be My Eyes
Fostering the largest global community for the blind and visually impaired, the free app, Be My Eyes, virtually connects someone with vision problems with a sighted volunteer who can help them "see." Using any smartphone, a blind or visually impaired user can open the app to request assistance, be connected through live video with a sighted volunteer, and then point their camera at what they want described to them. The sighted volunteer will then tell the user what they see in the user's native language – it's as simple as that!
Available on iOS and Android.
Breathe2Relax
Hands-on stress management tool with diaphragmatic breathing exercises. Designed to help you with mood stabilization, anger control, and anxiety management.
Available on iOS and Android.
Corkulous Professional
Collect, organize, and share ideas on virtual cork boards. "Pin" notes, labels, photos, contacts, and tasks. Group ideas visually on one board or spread ideas out across multiple boards.
Available on iOS.
Cozi Family Organiser
Family life organisation app that includes a shared calendar, shopping lists, to do lists, family journal. This app allows you to stay in sync with your family, carers or friends.
Available on iOS and Android.
Evernote
Help remember everything across all of the devices you use. Stay organized, save your ideas and improve productivity. Take notes, capture photos, create to-do lists, record voice reminders, and make notes completely searchable.
Available on iOS and Android.
ICE - In Case of Emergency
Ice lets you put your emergency medical contact information on your smartphone's lock screen image. If you are in an accident, first responders and emergency room staff can find your emergency medical contact information as soon as they turn on your smartphone.
Available on Anroid.
JABtalk
JABtalk is a free speech communication application designed to help non-verbal children and adults communicate. Speech therapists commonly refer to JABtalk as an easy and effective augmentative and alternative communication (AAC) device. By combining personalized voice and images with an extremely simple user interface, JABtalk delivers a speech solution that is both fun to use and easy to learn. Originally designed as a communication tool for children with special needs, JABtalk has evolved into a communication tool used by special needs children, stroke patients, toddlers, speech-language pathologists, and others.
Available on Android.
Lumosity
Brain exercises targeting memory, attention, speed, flexibility, and problem solving. You can design your own personalised training, including "courses" with TBI-specific content.
Available on iOS and Android.
Do you use any of these apps? Or are there others that you prefer? Leave us a comment and let us know!